About Us
Professional Liability Matters is your source for the trends, legal developments, regulations, decisions, and breaking news impacting the professional liability community. Our goal is to educate you about the professional liability landscape. Moreover, we will provide resources to help professionals avoid pitfalls and to defend those professionals in the event of a lawsuit.
Professional Liability Matters will publish information of interest to all professionals whether it be an accountant, attorney, architect or engineer, doctor, real estate professional, broker, or the many classes of professionals identified as a "miscellaneous professional." Our audience will also include those that insure or defend professionals nationwide. The posts contained herein will track the key professional liability decisions, will provide risk-management and practice pointers and will follow the latest developments industry-wide.
Professional Liability Matters is published by Goldberg Segalla's Professional Liability Practice Group and is edited by Seth L. Laver. We welcome your comments or suggestions.
Professional Liability Matters Blog Editor and Contributors 
Editor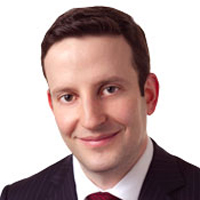 Seth L. Laver
267.519.6877
[email protected]
Seth Laver is a partner in the firm's Philadelphia office. Seth's primary practice areas include the defense of professionals and employment litigation. In professional negligence matters, Seth represents attorneys, real estate and insurance professionals, architects, and particularly accountants. Seth counsels professionals in risk-management, day-to-day workplace issues, and other "pre-suit" matters with an eye toward avoiding litigation and minimizing risk. Moreover, Seth represents professionals in litigation before state and federal courts throughout the United States.
In the area of employment and labor law, Seth represents employers in a variety of litigation matters, including sexual harassment, race, national origin, disability and age discrimination cases, wrongful discharge, defamation and other constitutional claims. He counsels employers on recognizing and preventing employment discrimination and other employee-related lawsuits, with an emphasis on the early implementation of proper procedures. He drafts and updates employee handbooks and consults employers regarding compliance with company by-laws and Human Resources protocols. Seth is often engaged to counsel clients regarding enforcement of non-compete agreement, non-solicitation clauses and other covenants affecting post-employment competition.
Seth routinely publishes articles and lectures on those trends impacting the professional liability and employment landscapes.
Contributors 
Julie P. Apter
[email protected]
Kenneth M. Alweis
[email protected]
Jonathan Amar
[email protected]
Sharon Angelino
[email protected]
Madeline S. Baio
[email protected]
Troy A. Bataille
[email protected]
Sean P. Beiter
[email protected]
Christopher J. Belter
[email protected]
Caroline J. Berdzik
[email protected]
Jonathan M. Bernstein
[email protected]
Peter J. Biging
[email protected]
Richard A. Braden
[email protected] 
Marc. W. Brown
[email protected]
Martha P. Brown
[email protected]
Steven C. Capobianco
[email protected]
Andrew P. Carroll
[email protected]
Jennaydra D. Clunis
[email protected]
Richard J. Cohen
[email protected]
Eric S. Cohen
[email protected]
Albert J. D'Aquino
[email protected]
Sarah J. Delaney
[email protected]
Jennifer H. Feldscher
[email protected]
Christopher G. Floreale
[email protected]
Gregory B. Gilmore
[email protected]
Michael T. Glascott
[email protected]
Daniel L. Gold
[email protected]
Anthony J. Golowski II
[email protected]
Ben S. Greenberg
[email protected]
Emilio F. Grillo
[email protected]
Michael A. Hamilton
[email protected]
Todd M. Jones
[email protected]
Michael S. Katzen
[email protected]
Jeffrey L. Kingsley
[email protected]
Paul L. Knobbe
[email protected]
David E. Leach
[email protected]
Michael P. Luongo
[email protected]
Jennifer Mannion
[email protected]
Matthew S. Marrone
[email protected]
Christopher P. Maugans
[email protected]
Colleen M. Murphy
[email protected]
Patrick B. Naylon
[email protected]
David J. O'Connell
[email protected]
Shannon O'Connor
[email protected]
Joseph A. Oliva
[email protected]
Jill C. Owens
[email protected]
James W. Ozog
[email protected]
James M. Paulino II
[email protected]
Latha Raghavan
[email protected]
Joanne J. Romero
[email protected]
Saleel V. Sabnis
[email protected]
Michael S. Saltzman
[email protected]
Edward V. Schwendemann
[email protected]
Michael D. Shalhoub
[email protected]
John O. Sheehy
[email protected]
Matthew R. Shindell
[email protected]
Sean T. Stadelman
[email protected]
Matthew S. Trokenheim
[email protected]
Petar K. Vanjak
[email protected]
Matthew Van Vessem
[email protected]
Kristin Klein Wheaton
[email protected]
Jonathan S. Ziss
[email protected]
Professional Liability Matters
711 3rd Avenue
Suite 1900
New York, NY 10017