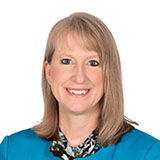 Popular articles by Kristin Klein Wheaton
All articles by Kristin Klein Wheaton
What Does Daylight Saving Mean to Employers
At 2 a.m. on Sunday, March 11, 2018, people across the United States will set their clocks forward one hour to begin Daylight Saving Time (DST). The change is intended to align the average workday more closely with the hours that the sun is visible, which studies have shown to cut energy consumption, reduce instances of seasonal affective disorder, and even boost regional economies. Often perceived as a holdover from a simpler and more agrarian U.S. culture, the practice actually enamors some contemporary lawmakers: the Energy Policy Act of 2005 actually expanded DST by four weeks.
Isolated Racial Slur Triggers Hostile Work Environment Claim
One strike, you're out? The isolated use of a racial slur may be enough to establish a hostile work environment claim. While the Second Circuit did not squarely answer the question in the affirmative, in Daniel v. T & M Prot. Res., LLC, the court allowed the claim to proceed. To establish a hostile work environment claim, a plaintiff must show: that the workplace was permeated with discriminatory intimidation that was sufficiently severe to alter the conditions of the work environment and that a specific basis exists for imputing the conduct that created the hostile environment to the employer. So what does severe or pervasive mean in this context? Can an isolated incident rise to the level of pervasive?